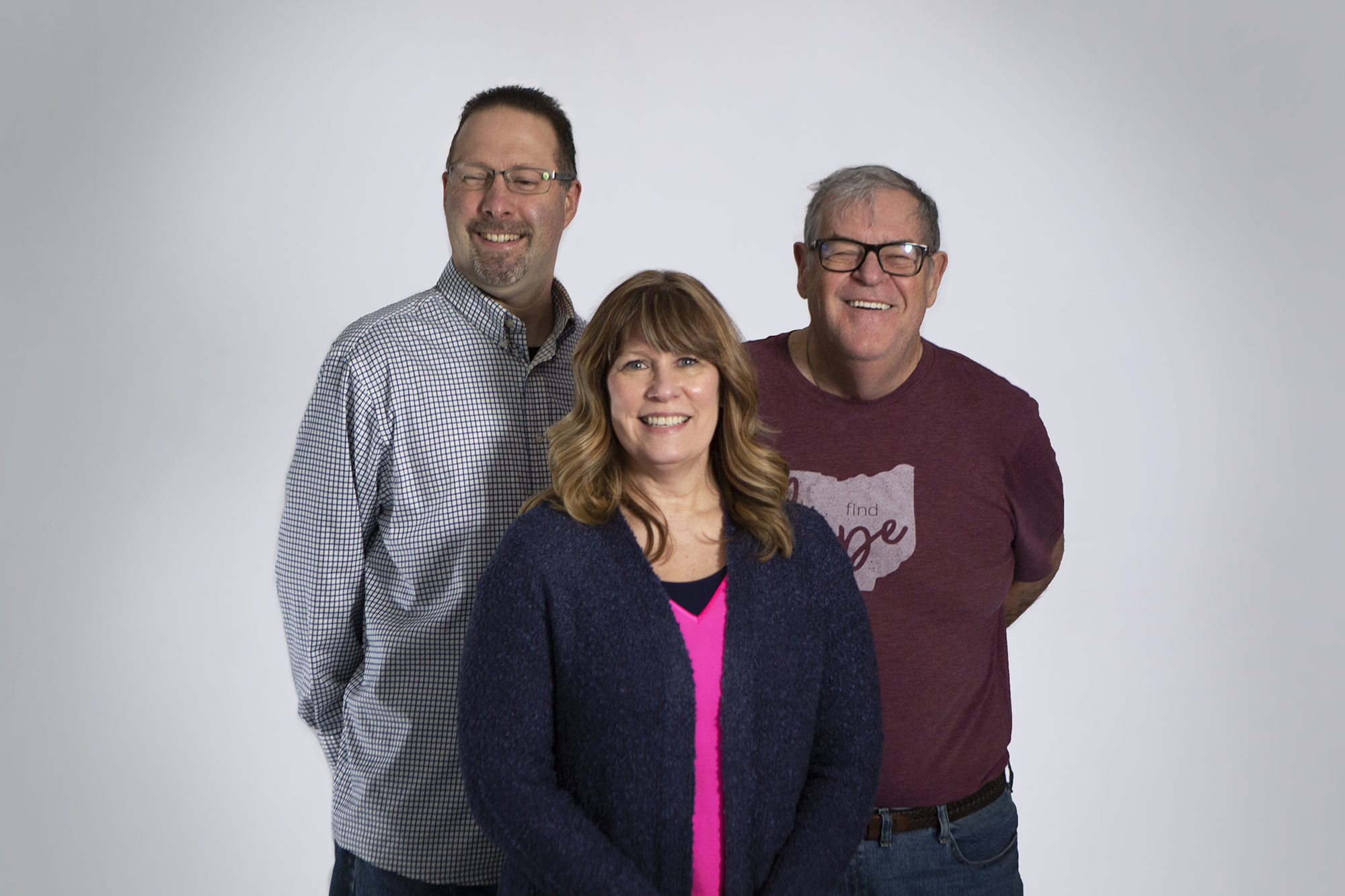 If you need a safe place to turn to, you can reach a River Chaplain...
A chaplain is qualified, trained individual who carries out the same kind of care you may find in a church, but works for a private institution.
The River has three chaplains on staff: John, Joy and Dan.  If you reach out, you'll talk to one of them. You can learn more about them below! They're happy to listen, offer advice, pray with you… they'll even check back if you want them to. Because we know relationship and consistency is one of the best gifts anyone can ever get.
Here's how to get in touch with a Chaplain...
You can send an email to chaplains@riverradio.com or call 614-289-5700. If you leave a message, let us know your name, your phone number and a good time to reach you.
John, Joy, and Dan.
John is selfless, loves the scripture, and connecting with people. Joy has a bright smile, lots of knowledge, and humble kindness. Dan is full of stories, good humor, and caring for people. Together, they make up our Chaplain team at the River.
Their goal is to be a safe place for you to turn to when you don't know where else to go.  There is no prayer request too small or story too long for them. And they've seen God show up for people in beautiful, amazing ways. So whether you have a relationship that's heavy, an upcoming surgery, an unstable job, or you just want to hear more about Jesus — give them a call, or send them an email. They'd love to hear from you.