If you need a safe place to turn to, you can reach a River Chaplain...
A chaplain is qualified, trained individual who carries out the same kind of care you may find in a church, but works for a private institution.
The River has multiple ordained chaplains available. If you reach out, you'll talk to one of them. You can learn more about them below! They're happy to listen, offer advice, pray with you… they'll even check back if you want them to. Because we know relationship and consistency is one of the best gifts anyone can ever get.
Here's how to get in touch with a Chaplain...
You can send an email to chaplains@riverradio.com or call 614-289-5700. If you leave a message, let us know your name, your phone number and a good time to reach you.
Meet Our Chaplains
Incredible people with diverse backgrounds and experiences, all who love Jesus and want to pray for you…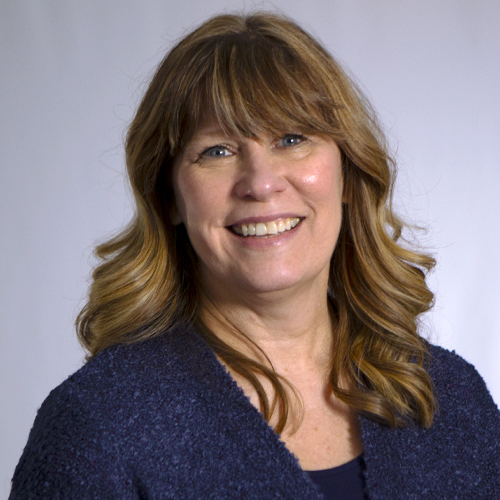 I've worked at The River since 2006 and felt God's nudge to become an ordained chaplain in 2019. It's a privilege and honor to pray for and with our listeners, and often we can "walk alongside" someone struggling and point them to the unending love and grace we've experienced in our own struggles. God's word tells us in 1 Corinthians 2:3-4 that He is "the Father of mercies and God of all comfort, who comforts us in all our affliction, so that we may be able to comfort those who are in any affliction, with the comfort with which we ourselves are comforted by God. For as we share abundantly in Christ's sufferings, so through Christ we share abundantly in comfort too." Every encounter with someone asking for prayer is an opportunity to approach the throne of God on another's behalf. The power of prayer is not in our words but in the God listening to our prayers.
I am Chaplain Dan. I have been married to my wife Vicky for 48 years this April (2023). We have a son, Brad, that is married and soon to be 42. I consider my work as a chaplain an honor and am here to serve you as a friend and help lift you up in prayer and get you plugged into local services and churches. There is never a need too small or too big and we are here to serve you.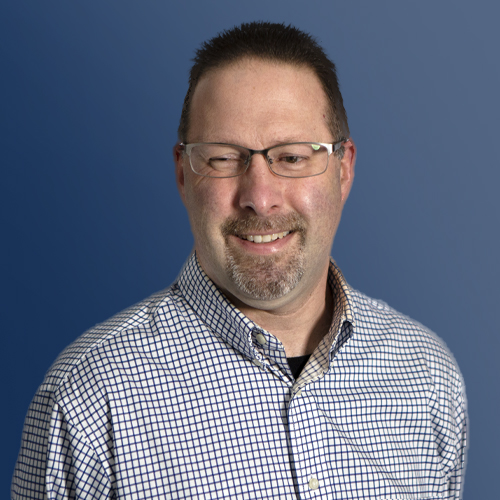 I'm thankful the Lord called me to be a chaplain to serve and support our listeners. I believe God uses all our experiences to draw near to Him and to help others in their difficult seasons. My favorite phrase from listeners is "how did you know to call today?" My response is, "I didn't but God did."
My life is a crazy journey with highs and real lows, nothing I had planned as a youngster, some because of my own personal poor choices, some because of life's circumstances, but all because God had a different plan! I'm trying to embrace it everyday and thank God for where He has me.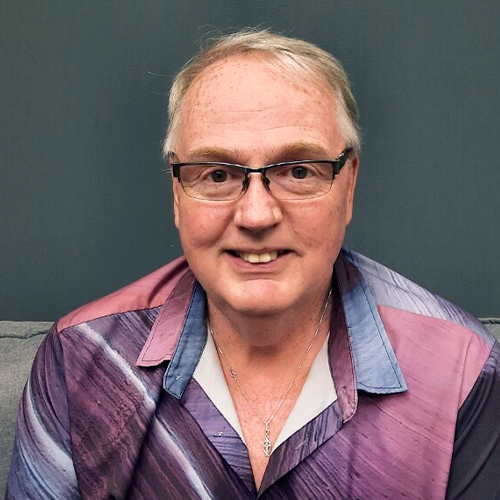 I am honored, blessed and humbled to serve as a Chaplain with The River. The foundation of my walk with God is built on my passion for serving our Lord by helping others. As a Hospice RN I'm blessed to help those in their final chapter of life. Other area I serve is with homeless ministries and sex trafficking ministry Out of Darkness. My favorite book of New Testament is book of James, Old Testament is Proverbs. Favorite Bible verse "...rejoice is suffering, knowing suffering produces endurance, and endurance produces character...." (Romans 5:3-4). It was suffering that lead me accepting Jesus into my life.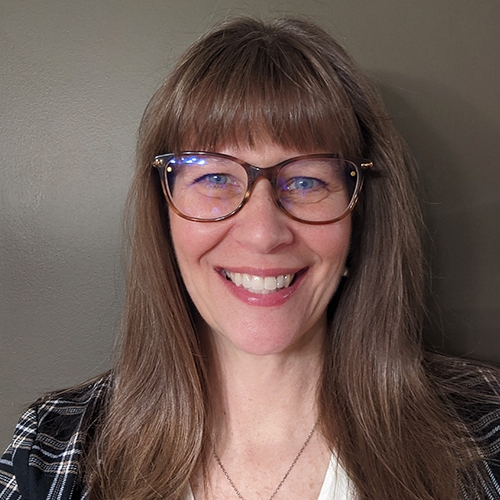 I am Chaplain Denise. I am married and have two remarkable, adult children. For a majority of my professional life I am extremely proud to have been a nurse. In 2021, through the prompting of the Holy Spirit, my career path took a turn and I became an ordained Chaplain. Serving people, especially in the midst of struggle, is at the heart of who I believe God made me to be. I am honored by the privilege to connect with listeners and serve as a chaplain at The River.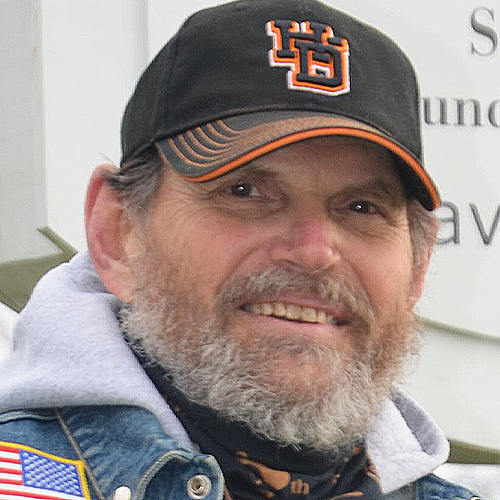 My name is Karm, and I am one of the chaplains with The River. My passions are the outdoors, traveling and motorcycles, which all seem to go together pretty well. My love for travel and motorcycles, led me to become involved in a biker ministry for about 10 years. While in the biker ministry, my wife and I were introduced to the local Emmaus community and for the last 10 years this community has been an important part of our lives.
In 2018, I felt the calling to become a Chaplain to help focus my passion for serving and to assist with spiritual, religious, and emotional needs. I am very excited to be part of this growing ministry serving our River listeners.