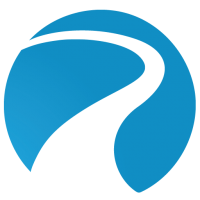 Welcome to The River. We're a local radio station that focuses on being the encouragement our city needs.
Our culture is all about doing a great job on our work, and on top of that, having fun as a team and treating people right. If you have a positive attitude and the ability to encourage listeners in their faith, you may be a match for the following opportunities.
Below you will find all of our available openings, including Full Time Positions, Part Time Positions, Internship Opportunities, and Mentorship Opportunities. Follow the instructions at the bottom of each post to apply. River Radio Ministries is an Equal Opportunity Employer.
Below are opportunities to join our team. We look forward to meeting you, grabbing coffee, and swapping jokes. Oh, and interviews, that too.
Promotions Team - School Credit Internship
The Promotions Team at the River exists to provide hope to people by connecting them to Jesus in Central Ohio through radio marketing, promotions, and community outreach. As a member of the Promotions Team, you will act as the main "face" of the River at station, client, and community events and remote appearances. The nature of this role means a different schedule many weeks, which can be both flexible but also fast-paced. You must be an outgoing individual who fully understands that making a positive impression with listeners and clients is very valuable. You must be extremely personable, organized, flexible and dependable.
The ideal candidate must be a go-getter, as well as a bold, clear communicator, and a star at station events and within the hallways of our office.
Office:

Event preparation- such as load/unload station vehicles, assemble giveaways, etc.
Update Event/Venue/Inventory records
Shadow other station departments, with opportunities to learn and assist as needed/desired
Deliver listener appreciation gifts
Maintain overall organization of office, vehicles, and event materials

Events:

Set up event displays
Build relationships with event attendees
Engage listeners with the mission and vision of the River
Take photos to post to Social Media and for Client Recaps
Serve as the River Dog mascot periodically
Must be enrolled in or graduating from a college or university
Preferred majors: Communications, Public Relations, and Marketing, but not required.
Character consistent with The River's Core Values:
Have Fun
Deliver a WOW! experience
Be Real
Over-Communicate
Own it
Fail Forward
Build Relationships
Take Risks
Be Excellent
Minimum of 4 hours in-office bi-weekly
Minimum attendance at 3-5 events per week (depending on demand)
You must understand that evening and weekend hours are the "NORM".
Benefits of the Internship:
This is a paid internship opportunity. Hours will vary based on event schedule, but will generally be between 15-20 hours per week.
Invaluable experience and exposure in marketing and promotions within the radio industry
To apply, please email your resume to Alyx Vissing at avissing@riverradio.com. Deadline: March 31, 2023.
Here's the job at a glance.
Need an internship for college credit? Look no further! Promotions team interns get to interact with our listeners and learn valuable skills in a positive workplace environment.
Position Type: Intern
Between 15 - 20 hours a week
Email Your Resume
Our Core Values
Get to know your teammates and invest in them.
Be genuine and transparent while respecting boundaries.
It's okay to enjoy coming to work.
Don't always play it safe. Try new things!
Even more than you think you need to...
Take care of it or find someone who can help you.
Pursue excellence by doing the best you can!
We all make mistakes... learn, share, and move forward.