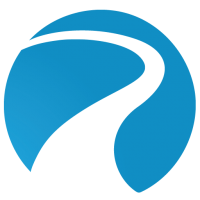 Welcome to The River. We're a local radio station that focuses on being the encouragement our city needs.
Our culture is all about doing a great job on our work, and on top of that, having fun as a team and treating people right. If you have a positive attitude and the ability to encourage listeners in their faith, you may be a match for the following opportunities.
Below you will find all of our available openings, including Full Time Positions, Part Time Positions, Internship Opportunities, and Mentorship Opportunities. Follow the instructions at the bottom of each post to apply. River Radio Ministries is an Equal Opportunity Employer.
Below are opportunities to join our team. We look forward to meeting you, grabbing coffee, and swapping jokes. Oh, and interviews, that too.
Social Media Intern
The ideal candidate will be a creative thinker and communicator who has vision and a great sense of humor — we think this will be fun!
The Digital Team at 104.9 the River exists to encourage connections and share Jesus in Central Ohio through radio digital marketing and social media. You will get to engage with us on a daily basis and learn the value of making a positive impression via social media with listeners and clients. We'll count on you to be organized, dependable, and ready to learn.
Here's what we're looking for…
Current student enrolled in a college or university
Available to participate in the internship from end of May – Mid August
Contribute a minimum of 15-20 hours in the office weekly
Preferred majors: Communications, Public Relations or Marketing (not required)
Character consistent with River Core Values: Build Relationships with Open and Honest Communication, Deliver a Wow Experience, Embrace Fun, Take Risks, Grow from Failing, Be Humble, Serve Others, Own It
Adobe Suite experience is a plus!
As you work with us, you'll get to…
Research social media trends, platforms and developments
Increase brand awareness, brand differentiation, loyalty and ultimately advocacy.
Develops regular content for use in social media
Creates successful strategies using Facebook, YouTube, Twitter, Pinterest, Instagram and other social media tools.
Create spreadsheets and track numbers, insights and engagement
Work closely with the graphics team to develop graphics for social media platforms.
Dates: May – Mid August, 2019
Hours: 15-20 a week in office, flexible with your class schedule
Position Type: Intern, unpaid
Will work with you to meet requirements for this internship to count for college and university credit
Here's the job at a glance.
Work with our Social Media Manager Olivia and our graphic design team to create consistent content across all our social media platforms, track engagement, and learn how to promote and communicate our radio brand to our listeners with integrity and creativity.
Position Type: Internship (School Credit)
This is an unpaid internship created to give you experience and can count for college credit hours.
Email Your Resume
Our Core Values
Get to know your teammates and invest in them.
Be genuine and transparent while respecting boundaries.
It's okay to enjoy coming to work.
Don't always play it safe. Try new things!
Even more than you think you need to...
Take care of it or find someone who can help you.
Pursue excellence by doing the best you can!
We all make mistakes... learn, share, and move forward.