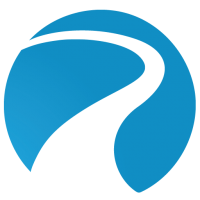 Welcome to The River. We're a local radio station that focuses on being the encouragement our city needs.
Our culture is all about doing a great job on our work, and on top of that, having fun as a team and treating people right. If you have a positive attitude and the ability to encourage listeners in their faith, you may be a match for the following opportunities.
Below you will find all of our available openings, including Full Time Positions, Part Time Positions, Internship Opportunities, and Mentorship Opportunities. Follow the instructions at the bottom of each post to apply. River Radio Ministries is an Equal Opportunity Employer.
Below are opportunities to join our team. We look forward to meeting you, grabbing coffee, and swapping jokes. Oh, and interviews, that too.
Morning On-Air Co-Host
If you're ready to grow further in your career, and that means a change of scenery, you may want to consider contacting us. We're at the very beginning stage of finding the River's (Columbus, Ohio) next MORNING SHOW CO-HOST. If you're self-motivated, excited to learn from a talent coach, and receive appreciation from your program director, please reach out to us! Here are some "musts" we're hoping you excel in: social media, being comfortable on camera, storytelling, fundraising, production, digital technology, being at some events live on air, voice tracking, and show prep from a personal point of view.  Our listeners continually tell us how much they appreciate how real and authentic our personalities are. We expect you to crack open your chest and share your heart & true self in order to make connections. A PERSONAL RELATIONSHIP WITH JESUS AND THE ABILITY TO SHARE YOUR FAITH IN RELEVANT WAYS IS REQUIRED.
Other Required Experience:
Minimum of three (3) years of on-air radio experience required, excellent verbal and communication skills to effectively communicate with target audience.
Familiarity with the basics of automated broadcast systems (WideOrbit, Adobe Audition, Music Master, Pro Tools or similar systems).
Applicants must understand our core values and mission, have a strong work ethic, be punctual and be a team player with a cooperative attitude.
Have a fun, contagious personality.
Here's the job at a glance.
We're looking for a Morning On-Air Co-Host! Ideally, you'll be comfortable on camera, familiar and willing when it comes to fundraising and production, and obviously, ready to have some fun!
Position Type: Full Time
Email Your Resume
Sales Manager
River Radio Ministries is looking for a Sales Manager.  This is a full time position for an individual with 5+ years of outside sales experience; 3+ years management experience preferred.
As a Sales Manager, your responsibilities will include, but are not limited to: oversight of sales team (in office and remote), commercial inventory management, setting and maintaining rates and rate integrity, creating and implementing sales promotions and packages, training and coaching sales team (in meetings and in the field), achievement of station revenue goals, oversight of collections process, lead assignment and sales team morale and culture.
Additionally, you may personally oversee house accounts, consisting of light prospecting, account sales, servicing and collection; copy writing, account analysis, and production supervision.  Commissions are paid on the selling and servicing of a client's account, which includes coordinating, producing and scheduling copy, and maintaining excellent client relations.  Experience in radio or media sales is highly encouraged.  Your success depends on your ability to work with advertising agencies, business owners and managers and help them grow their business through marketing opportunities available at River Radio Ministries, including radio commercials, web site placement, email marketing, event planning and promotion, streaming audio, podcasting and other traditional and non-traditional forms of advertising. Ability to prioritize, serve your sales team and work well with other station departments are a must.
Professional, self-starter; goal-oriented individual; can-do attitude
Ability to communicate with all levels of organization, internally and externally
Professional appearance and demeanor
Must possess strong organizational and time management skills
5+ years outside sales experience required; advertising sales preferred; 3+ years sales   management experience preferred
Full use of your own fully insured and reliable automobile, as in-state travel is required
Knowledge of digital sales and promotional sales opportunities strongly encouraged
Computer skills: Word, Outlook, PowerPoint, Excel and Internet required; Teams, Tapscan, Neilson Audio, Marketron, Social Media, CRM encouraged.
Please submit resume/application to:  jobs@riverradio.com
River Radio Ministries is a ministry with the mission to positively impact lives for Jesus Christ and to make the communities we serve a better place to live by providing music and programming that is safe, uplifting and encouraging. We currently own and operate WCVO, WFCO, WZNP, WZCP.
River Radio Ministries is an Equal Opportunity Employer and encourages women and minorities to apply.
Here's the job at a glance.
We're looking for a Sales Manager!  If you're upbeat and work well with people, you'll love this position. You'll oversee the River sales team (in office and remote), and manage commercial inventory, plus bringing a creative, memorable take on our commercial scripts.
Position Type: Full Time
Salary + Commission + Performance Bonus
Email Your Resume
Our Core Values
Get to know your teammates and invest in them.
Be genuine and transparent while respecting boundaries.
It's okay to enjoy coming to work.
Don't always play it safe. Try new things!
Even more than you think you need to...
Take care of it or find someone who can help you.
Pursue excellence by doing the best you can!
We all make mistakes... learn, share, and move forward.