River Partner Spotlight
Keep Your Family Organized with Maple
Another new year is upon us. Which means, it's a great time to start organizing things around the house, your calendar, family events, and everything you have going on in 2022. 
We have a new partner, Maple, that is the BEST way to keep your family organized in 2022. The Maple team is a really cool group, with the mission to make it easier to parent together. You can download the Free Maple App, available in the Apple App store or on Google Play, to help your family collaborate and get things done together. Here's the rundown.
First of all, Maple is a free app. You can download it from your app store right now and start putting it to use with no cost. No payment information needed, nothing at all. Just sign-up with your email and start cranking.
One of the unique things about Maple is how they break down important conversations by topic. Once you sign-up, they will generate a few basic topics for you. Such as family appointments, date night plans, personal planning and things like that. You can create as many topics as you want! These topics act as channels, sort of central hubs for you and your partner and/or other members of your family to discuss these topics, schedule tasks, make lists, add links or pictures, whatever you need.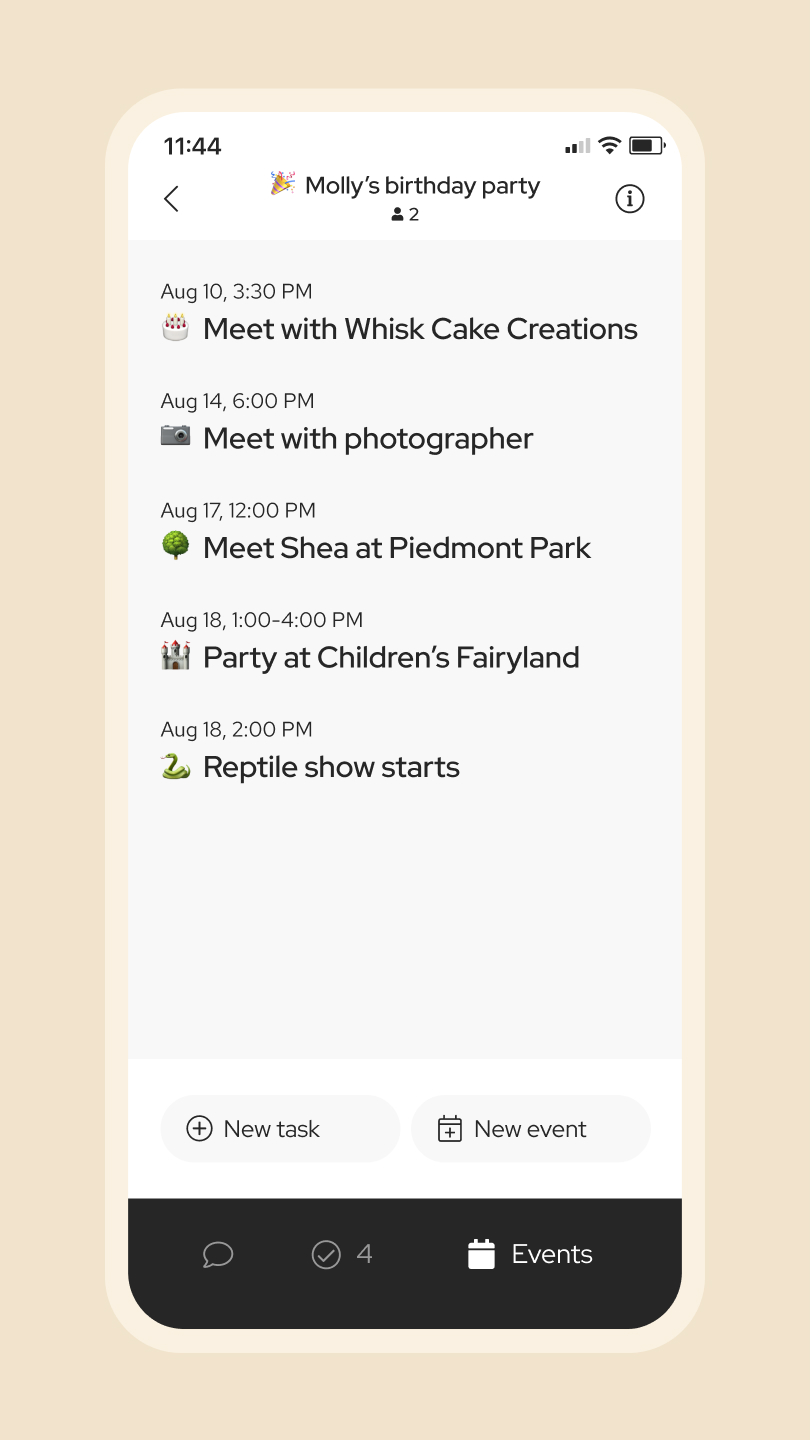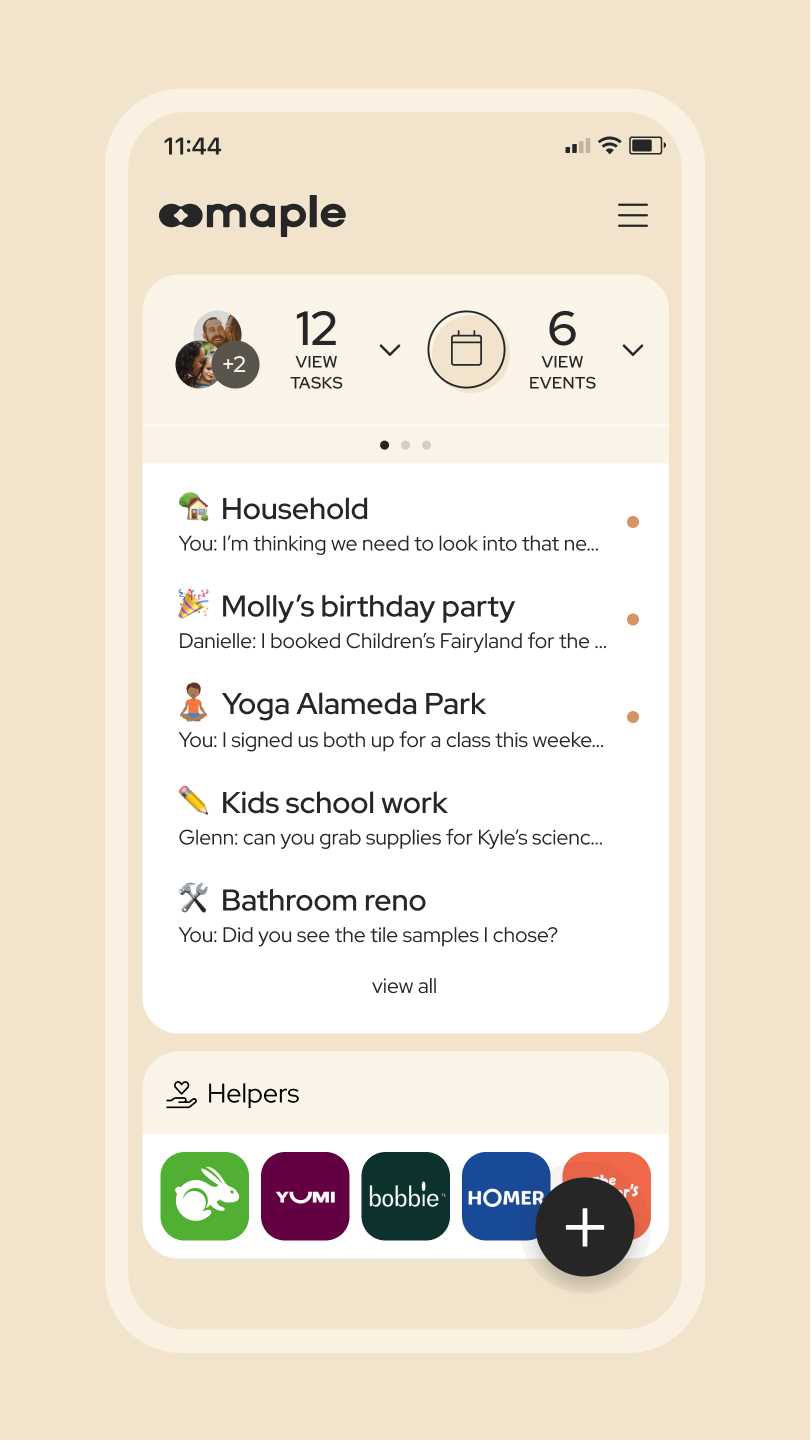 Once you have a few topics, you can super easily create and assign tasks. This is a great way to delegate some chores to the kids 👀👀. You can also build lists right in the topics that everyone can see, such as grocery lists, things to pick up from Home Depot (for that never-ending house project), or planning the next birthday party.
You can also sync your Google calendar by logging into your Gmail account right within Maple, allowing you to share calendars with your family to help schedule events throughout the week.
Maple also has this really cool "Helper Market" built in. This is essentially a group of useful partners that your family might use, which you can access right from the app. If you sign-up from Maple, you get a discount. Helper discounts include things like 14 free Hello Fresh meals, 50% off Yumi foods for children, 30 day free trial to Homer learning, 25% off couples therapy with Lasting and tons more. Definitely check them out.
The real beauty is that Maple is truly built to help you and your family improve communication and work together. We all know how hard that can be. So give Maple a try and start getting your family organized in 2022!